Professional Somatics Training Program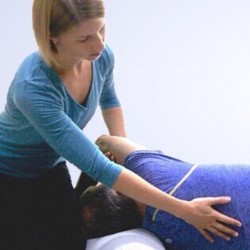 To learn more about Somatic Movement Center's professional training program, please email sarah@somaticmovementcenter.com.
Somatic Movement Center offers an intensive 500-hour, three-semester training course to become a Certified Somatic Educator in the tradition of Thomas Hanna. Students in training read the texts and study the teachings of Thomas Hanna in order to fully understand the background and philosophy behind Somatics. Through detailed study of neurophysiology and anatomy, students learn how to determine the underlying cause of chronic pain, postural distortions, mobility issues, and many musculoskeletal conditions. Students learn advanced hands-on movement techniques and have extensive practice with clients, both inside and outside the classroom. They learn teaching principles by which Somatic methods are most effectively taught in both private session and classroom settings.
Somatic Education is a highly specialized profession which requires the mastery not only of advanced movement techniques, but also of the ability to work with individuals and determine the underlying cause of their pain or condition. Through professional training in Somatics, students gain knowledge and experience which allow them to do what no other body workers or medical professionals do: work directly with the nervous system to create new neural pathways and effect lasting change in the way that their client moves and senses their body.
Semester One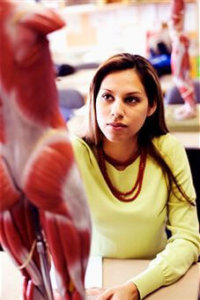 In the first semester of the training program, students begin by learning the history and theory of Somatic Education. Students have an introduction to neurophysiology and gain an understanding of how Somatic clinical methods work. They study the anatomy and kinesiology of the three stress reflexes: the Landau Reflex, Startle Reflex, and Trauma Reflex.
The focus of the first semester is on learning the hands-on clinical methods used in Somatic Education, practicing client assessment, and learning the three standard hands-on protocols. By the end of the first semester, students will be able to use the three protocols to begin working with practice clients. At the end of the first semester, students will participate in a public clinic in which they will be able to practice their new skills by working with volunteers who suffer from chronic pain.
Most training days during the first semester begin with a trainer-led movement class. During these classes and the discussions afterward, students begin to understand the teaching principles by which Somatic methods are most effectively taught. These classes also give the students experience with all of the basic, as well as some more advanced, self-care exercises.
Semester Two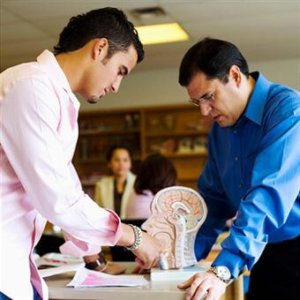 During the second semester of the training program, students do an in depth study of neurophysiology. Somatic Education is grounded in neurophysiology, and it is critical that students understand exactly how and why the Somatic clinical methods are so effective. This semester also includes further study of anatomy and kinesiology, as well as case studies of practice clients that students have worked with between the first and second semesters.
Students learn hands-on work with the lower extremities (hip, knee, ankle, and foot) and the upper extremities (shoulder, elbow, wrist, hand, neck, and jaw). Students learn how to incorporate this extremity work into standard protocols, and they practice both the protocols and the extremity work in a public clinic at the end of the semester.
In the second semester, students begin leading the daily group movement classes. The classes will focus on Thomas Hanna's Myth of Aging series, so that students gain experience and understanding of how to teach the basic series of self-care exercises.
The second semester also includes a study of marketing and how to market Somatic Education in particular. Students will learn about other pain-relief modalities in order to understand how Somatics is different, and will learn how to communicate the differences to clients and medical professionals.
Semester Three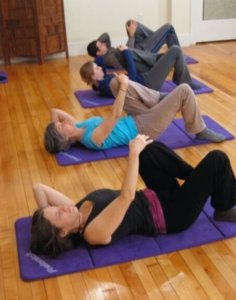 Semester Three brings further study of neurophysiology and functional disorders. Students explore the underlying causes of many common musculoskeletal conditions and learn how to assess and work with the conditions using Somatic Education. Students discuss and receive guidance on case studies of clients they have worked with between the second and third semesters.
The intention of the third semester is to bring the students' work to a professional level. Clinical methods and the standard protocols are practiced and refined. Students learn how to modify standard movements in order to work with clients who have very limited mobility. Students lead the daily movement classes and may create their own movement series and patterns. The semester will culminate in a final public clinic and final exam.
Students who have completed the expectations of the training program and have demonstrated a thorough knowledge of the theory, hands-on work, and teaching skills will graduate as Certified Somatic Educators in the tradition of Thomas Hanna.
Pre-requisites
Read Somatics: Reawakening The Mind's Control Of Movement, Flexibility, and Health by Thomas Hanna.
Attend a private session or a workshop with a Clinical Somatic Educator or Hanna Somatic Educator. Click here for a list of practitioners. If you do not live near a practitioner, please contact us.