Private Somatics Sessions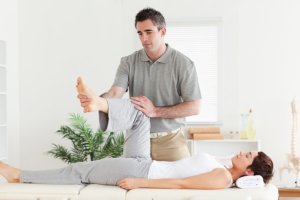 We recommend private sessions for anyone who has chronic pain, a postural issue, mobility difficulties, or a musculoskeletal condition. We do a detailed intake of your medical history and daily lifestyle so that we understand where you're coming from and what contributed to your current condition. In your session, we work with your individual habitual patterns and areas of chronic muscle tension. Each session will focus on your particular needs, and you will learn movements that you can do at home to take care of yourself on a daily basis. You will receive printed exercise sheets and an audio CD which guides you through the exercises at home.
Somatics sessions are gentle and comfortable. You do not need to be physically fit or aerobically active. You will be actively participating in the session, consciously engaging in slow, simple movements. Sessions are hands-on, so the practitioner will be touching you to help guide you through the movements.
Please wear comfortable clothing to allow free movement; clothing with some stretch is best. No shorts, skirts, or jeans, please.  Please wear or bring socks. You will remain fully clothed during the session. Expect to remove shoes, jewelry, watches, belts, and pocket items.  Your session will last 60 minutes.
Assessment
You may come in for a free 20-30 minute initial assessment before purchasing any sessions. If you would rather have your assessment at your first session, please allow 90 minutes for the session.
Pricing
Single session: $140
Series of four sessions: $360  35% discount!
Series of six sessions: $450  46% discount!