Somatic Movement Center Now Offering Online Massage Therapy CE Courses
Licensed Massage Therapists can now earn NCBTMB-approved CE hours online and learn how Clinical Somatic Education releases chronic, involuntary muscle contraction to provide lasting pain relief.
FOR IMMEDIATE RELEASE
PRLog (Press Release) - January 28, 2013 -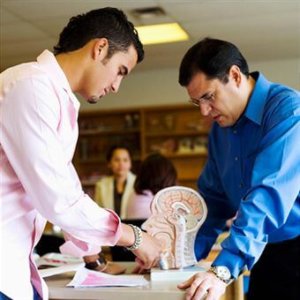 Somatic Movement Center has announced that it is now offering online continuing education courses to Licensed Massage Therapists. The courses are an introduction to Clinical Somatic Education, a highly effective neuromuscular re-education technique which eliminates habitual muscular patterns that cause chronic pain.
There are fewer than 200 Certified Clinical Somatic Educators worldwide, and access to training in the technique is limited. Somatic Movement Center is one of very few Somatics clinics which offer CE courses to massage therapists. Due to popular demand from massage therapists outside of Massachusetts, the clinic has created an online version of its massage CE courses.
Understanding the fundamental principles of Clinical Somatic Education is invaluable for massage therapists, as well as all body workers, fitness instructors, and medical professionals. Somatic Education was developed by Dr. Thomas Hanna (1928-1990), who sought to help people eliminate chronic pain caused by habitual muscular patterns. Hanna's background in neuroscience led him to develop specific movement techniques which release involuntary muscle contraction and allow for relearning of natural, efficient movement patterns.
Somatic Movement Center's online CE courses cover the fundamental principles and theory of Clinical Somatic Education. Students learn basic neurophysiology, including the process of habituation by which we build up chronic muscle tension, as well as how the nervous system responds to stress. Common musculoskeletal conditions are examined from a Somatic point of view, and students gain an understanding of the underlying cause of chronic muscle pain and musculoskeletal conditions. The courses also discuss methods of assessment and clinical teaching methods used in Clinical Somatic Education.
Sarah Warren, a Certified Clinical Somatic Educator and co-owner of Somatic Movement Center, is an Approved Continuing Education Provider with the National Certification Board for Therapeutic Massage & Bodywork (Provider #451927-12). Ms. Warren teaches in-person CE courses at Somatic Movement Center in Watertown, MA.
To learn more about the online massage CE courses offered by Somatic Movement Center, please visit: http://www.somaticmovementcenter.com.
Somatic Movement Center was formed in 2010 by Clinical Somatic Educators Patrick Flanagan and Sarah Warren. Clinical Somatic Education is a highly effective method of neuromuscular re-education which releases chronic, involuntary muscle contraction to provide lasting pain relief. Somatic Movement Center provides hands-on clinical sessions, workshops, continuing education classes, and a professional training program.
###
Media Contact:
Sarah Warren, CSE
1-800-762-2998
sarah@somaticmovementcenter.com
http://www.somaticmovementcenter.com